Productinformatie downloaden-EN
You can find product information, like leaflets, brochures and mounting instructions on the product(group) page.

Follow this instruction if you want to know how.
1. Go to our online web catalogue with the link 'Products' in the menu of our website.

2. Go to the concerning product(group) page.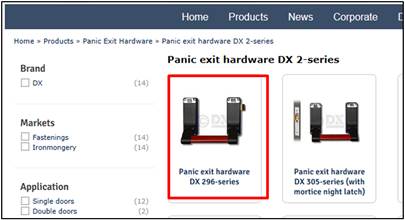 3. On the left side of the page you'll find an accoredeon menu with downloadable documents.